The Carleton Alumni Travel program provides members of our community with immersive learning experiences through expert-led small group tours. Your exploration will be enhanced by the knowledge of your guide, a Carleton faculty member or alumnus who is an expert in the culture, history or natural world of your destination.
Expand your horizons
Travel With Us: Upcoming Trips
Carleton University is proud to partner with Worldwide Quest in the delivery of these unique alumni travel experiences. Upon clicking the links listed below, you will be redirected to the Carleton Alumni hub on Worldwide Quest's website. Please note that when you exit Carleton's web pages, the privacy policies of any websites linked to may not be the same as Carleton's privacy policies.
Blissful Bhutan & Arunachal Pradesh
Jan 28-Feb 10, 2019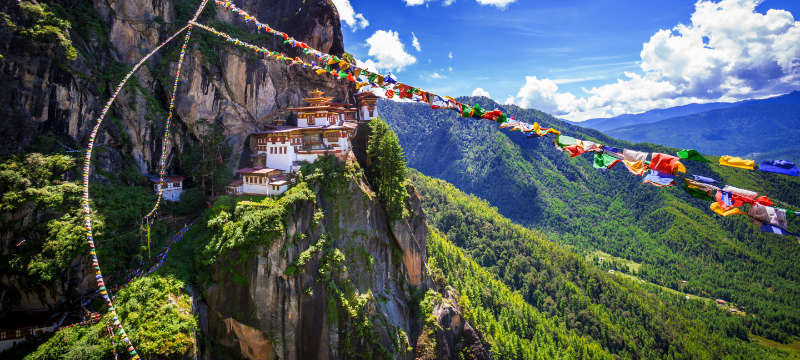 This trip is now sold out!
This Himalayan adventure, lead by Art History Professor Stephen Inglis, will explore two of the most culturally rich and environmentally preserved areas in the vast foothills of the spectacular Himalayas.
Bhutan, the only independent kingdom in the region, maintains an ancient Buddhist system that pervades every aspect of life. See the tremendous fortified monasteries (dzongs) that dominate towns in the river valleys and the temples, shops, and rural villages displaying diverse aspects of traditional architecture. Bhutan is known as a centre of herbal medicine, of fine weaving, and of archery – themes that will be touched on during the trip.
Arunachal Pradesh is the northern and eastern-most state of India, yet it has retained its autonomy and character through strict restrictions on entry for both foreigners and Indians, dating from the British period to the present. It is home to probably the most diverse tribal communities in the world. Over 50 languages are spoken in Arunachal, and as we travel from one river valley to the next, the distinctive dress, village architecture and local traditions will be evident. The historic restrictions have also preserved the natural forest and flora and fauna to an extent unmatched in the rest of the Himalayan region.
Bhutan and particularly Arunachal Pradesh are less-travelled destinations. A flexible spirit and a yen for the unexpected will be rewarded by experiences as magnificent as the Himalayas.
Listen to Professor Stephen Inglis share what to expect on this incredible 14-day immersive adventure.