Come for Throwback. Reconnect for Good.
Throwback is Carleton University's homecoming: an opportunity for Carleton to open its doors to alumni, donors and community members to celebrate our shared past, present and future through reunions, family-friendly and community-building events, spirited challenges, targeted discussions, and much more.
Our Throwback Events
Engineering '73 Reunion
September 22
A reunion of the Engineering class of 1973.
Engineering '68 Reunion
September 22-24, 2023
A Reunion of the Engineering class of 1968
(Un)Common Precedents: The Agora II International Symposium
September 22-24, 2023
The Pit, Architecture Building, Carleton University
Hosted by the Azrieli School of Architecture and Urbanism, this free three-day symposium will feature workshops, a performance by architecture and music students, and more.  Prof. Jesse Stewart (School for Studies in Art and Culture: Music) will be one of four featured keynote speakers.  For additional information, including program and registration details, please click here
Earth Sciences 70th Anniversary Celebration Weekend and Geoheritage Day
September 23 – 24
The Department of Earth Sciences is celebrating its 70th anniversary this year! We are planning activities and celebrations on the weekend of September 23-24, 2023, for alumni; undergraduate and graduate students; present and former staff, faculty & adjuncts; members & volunteers of the Ottawa-Carleton Geoheritage Project; and other current and past friends of the department.
For more information, including registration details, please click here
Downtown Walking Tour
A Walking tour of Dimension (building) stones in downtown Ottawa, including Centennial flame, led by Quentin Gall
for more information and to register, click here
1990's Football Reunion
September 23
Stay tuned for details and updates!
Football Game
September 23
1 pm
Carleton Ravens vs Toronto Varsity Blues
For information and tickets click here
Women's Rugby
September 24
Carleton Ravens vs Bishops
For information and tickets click here
Wellness Desk Launch Event, MacOdrum Library
September 25
6:30-8:00 p.m.
Room 252 MacOdrum Library, Carleton University
Program includes presentations, tour of the Wellness Desk space, light reception.
Free event, all are welcome!
To register click HERE
The Hive @ CDCC (Carleton Dominion-Chalmers Centre) Launch Event
Carleton Dominion-Chalmers Centre, 355 Cooper Street, Ottawa
September 26
6 – 9 p.m.
The Hive @ CDCC is a collection of small meeting rooms and practice rooms located within the CDCC Arts, Performance and Learning Centre in downtown Ottawa opening in September 2023.  This official launch event will feature a casual open house viewing of The Hive and grand opening remarks with a celebratory drumming workshop.  Pre-event registration is required.  For more information and to register click here
Showcase of Literary Arts and Open Mic
September 26
5 – 7 p.m.
Dunton Tower, Room 1811, Carleton University
Please join the Department of English Language and Literature for a showcase of literary arts, where Carleton creative writers will present their original works of fiction and poetry!  There will also be an open mic for students to share original literary or musical pieces. Refreshments will be served.  Click here for more details.
Science Cafe | Cannabis & Mental Health: What Have We Learned?
Wednesday, September 27
5:30 – 7 p.m.
Carleton Dominion-Chalmers Centre
Join our engaging event on September 27m 5:30 – 7 p.m. at Carleton Dominion-Chalmers Centre.  Award-winning Neuroscience professors, Dr. Kim Hellemans and Dr. Zachary Patterson, collaborate with experts from the Faculty of Arts and Social Sciences, Dr. Andrea Howard and Dr. Jim Davies, to explore cannabis and mental health.  Discover what cannabis is, who uses it, and how it affects the brain.  Uncover risks, benefits and potential harms.  Ask questions and expand your knowledge.  Register here now to join the conversation!
Currents Lecture, Faculty of Public Affairs
Wednesday, September 27
7 – 9:30 p.m.
Richcraft Hall, Second Floor Atrium
"Islamophobia: an ongoing threat to building the society we deserve".  Presented by: Amira Elghawaby, Canada's Special Representative on Combatting Islamophobia, journalist and human rights advocate, Carleton graduate with an honours degree in Journalism and Law 2002.
To register, click here

Attallah Lecture, School of Journalism and Communication, Communication and Media Studies Program
Thursday, September 28
Reception 6:30 p.m.
Lecture 7 p.m.
Room 2220 Conference Room, Richcraft Hall, Carleton University
"Between Legacy and Streaming: Mainstreaming Gays in the 21st Century".  Presented by Eve Ng, Associate Professor at Ohio University.
To register, click here
MBA Throwback Reunion
September 28
5:30 – 8 p.m.
Nicol Building Lobby
This event brings together Sprott MBA alumni, students and faculty.  This year we are celebrating 15 years since the launch of our current program format as well as other MBA achievements like our PMBA and online MBA. For more details and to register click here
Department of Sociology and Anthropology (SOAN) Throwback Alumni and Faculty Social
September 28
2:30 – 4:30 p.m.
B742 Loeb Building
An opportunity for Sociology and Anthropology alumni and faculty to reconnect with members of Carleton community.
For more details and to RSVP for the event click here
Faculty of Engineering and Design Student-Alumni Networking Event
September 28
Engineering Design Centre, Carleton University
Stay tuned for further details and updates!
Economics Alumni Chapter Reception
Thursday, September 28, 6:30-8:30 pm
Bakers Restaurant, Carleton University
Hosted by the Economics Chapter of the Carleton University Alumni Association and the Economics Department, the evening will include a light reception, remarks by the Dean of the Faculty of Public Affairs, Chair of the Economics Department, and a special presentation by Carleton grad and esteemed economist Marc Lavoie (BA/75 Mathematics and BAHonours/76 Economics), Professor Emeritus in the Department of Economics at the University of Ottawa.  More details and registration here.
Student-Alumni Networking Event
September 28th 5:00 p.m – 7:00 p.m
Engineering Design Centre
To register click here
Neuroscience Alumni Event
September 29
11:30 am – 1:30 p.m.
Room 1301 Health Sciences Building
A special event for Neuroscience alumni as part of Throwback 2023! Join us for our Neuroscience Colloquium, an opportunity for both students and faculty members to attend a lecture from a researcher to learn about the groundbreaking advances being made in field. This Colloquium will feature Prof. Hymie Anisman, Canada Research Chair in Behavioural Neuroscience and a leading researcher in the field of stress.  Join us in person or online via Zoom:
Men's Soccer
Carleton Ravens vs RMC
September 29
6 p.m.
Athletics
For tickets click here
Women's Basketball Tournament (Formerly Metro-McKeen Tournament)
September 29 – October 1
all day
Raven's Nest
Women's Soccer
Carleton Ravens vs RMC
September 30th 1:00pm
TAAG Park
For tickets click here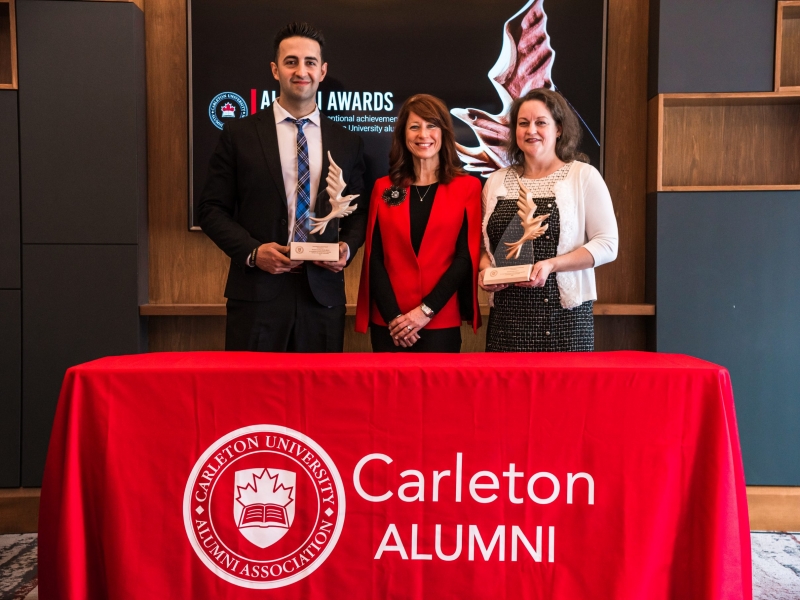 Leadership Luncheon, September 30, 2019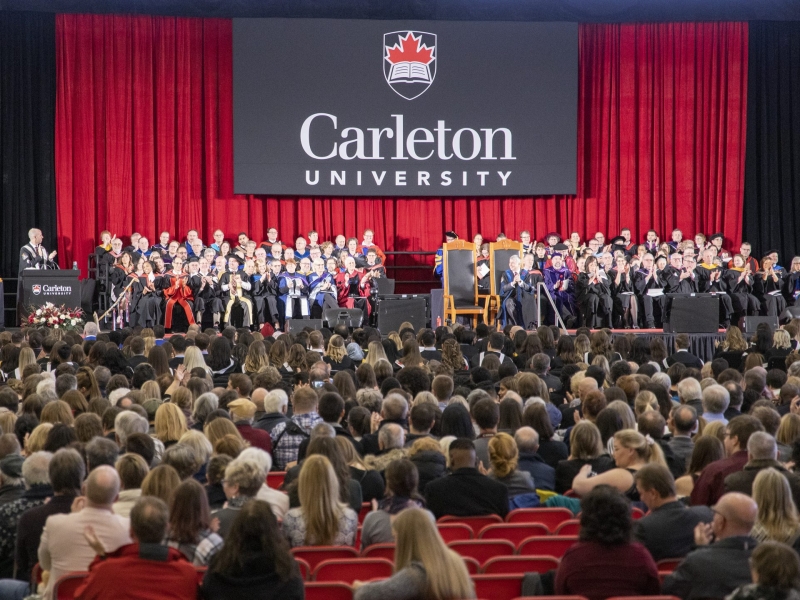 Fall Convocation, 2019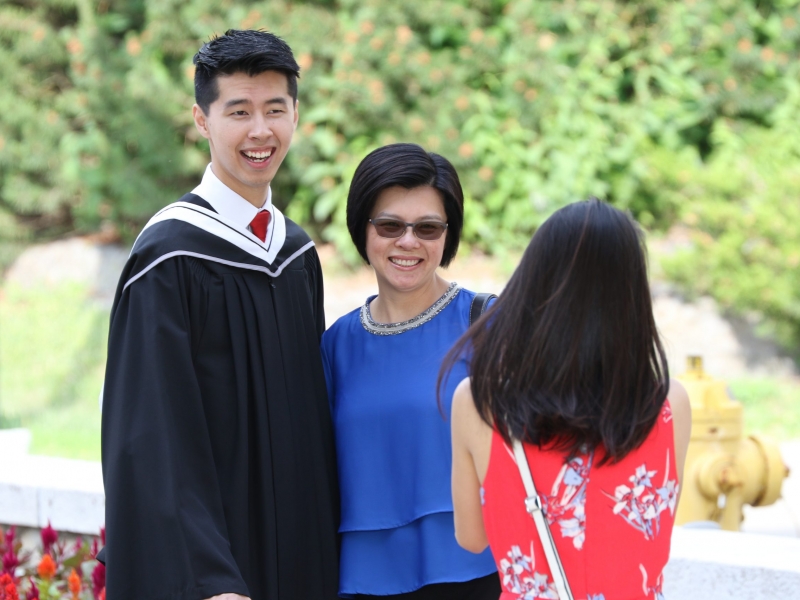 Graduate with mother.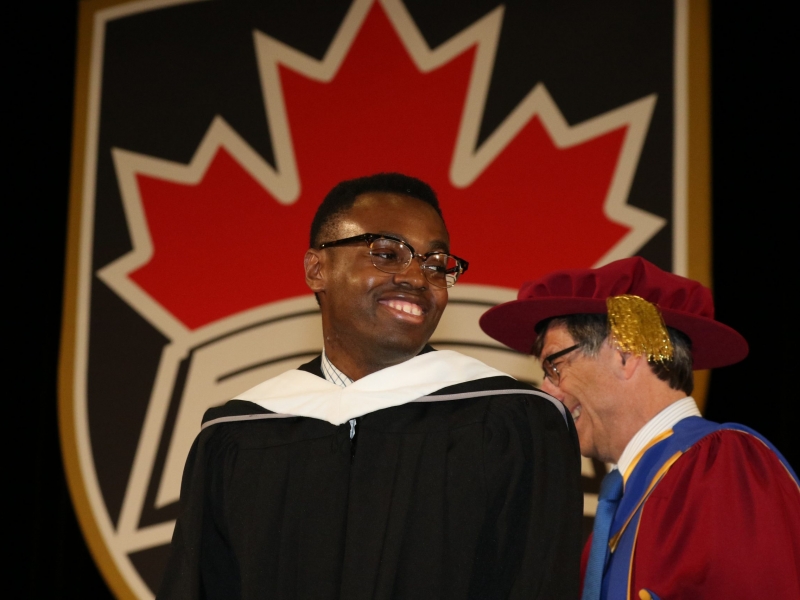 Graduate crossing the stage at Spring Convocation 2018.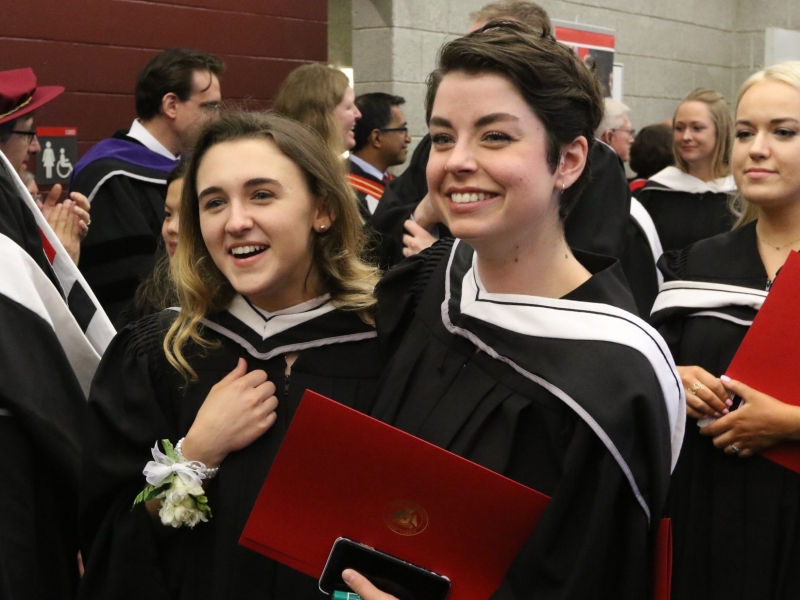 Two graduates taking a picture after convocation.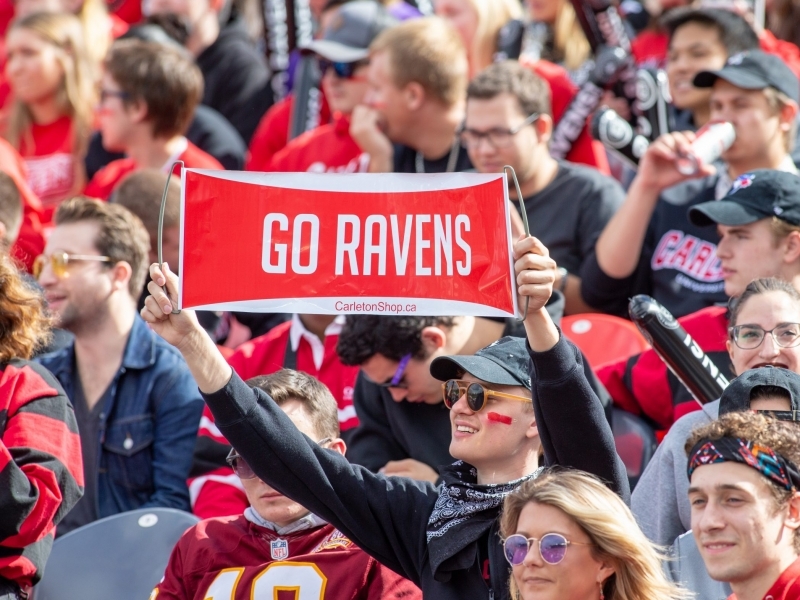 Ravens fans at a Panda Game.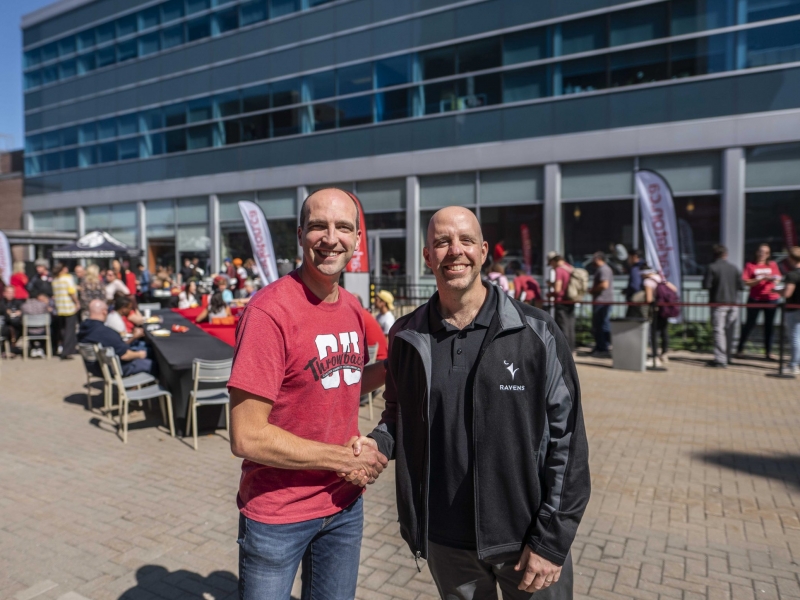 Mat Main, CUAA President and Dr. Benoit-Antoine Bacon at the Throwback BBQ.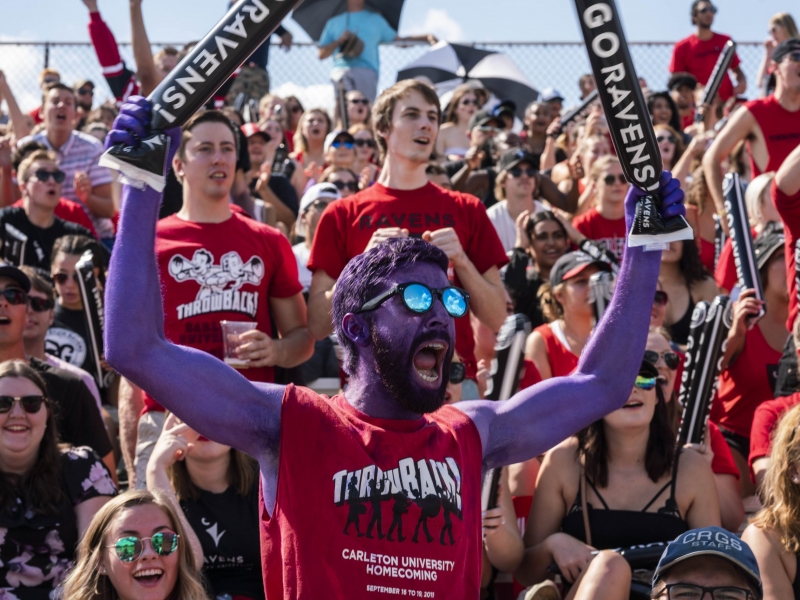 Ravens fans at the 2018 Panda game.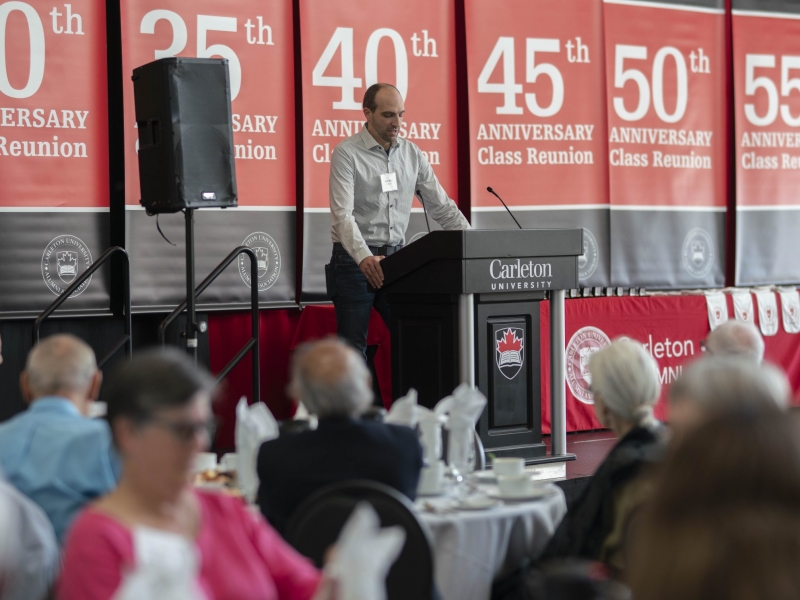 Mat Main CUAA President, speaking at the 2019 Milestone Anniversary.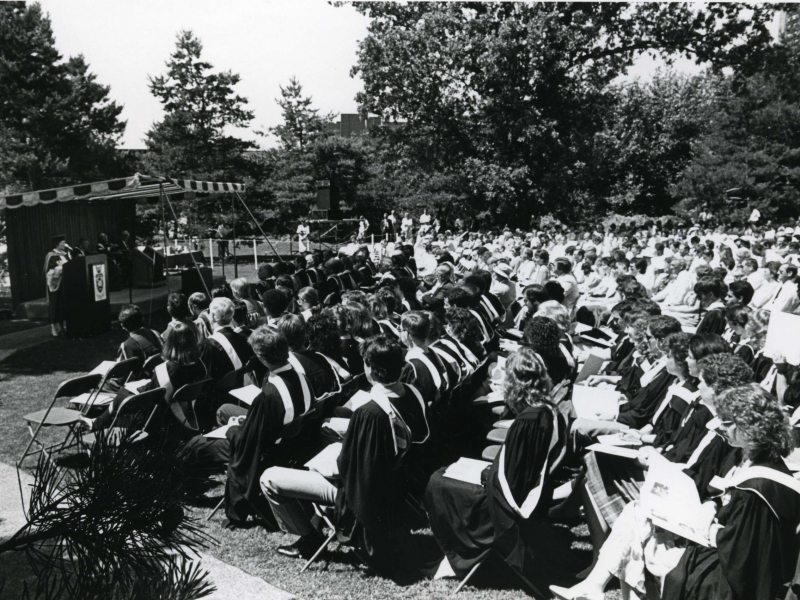 Graduates listening to commencement speech at an outdoor convocation.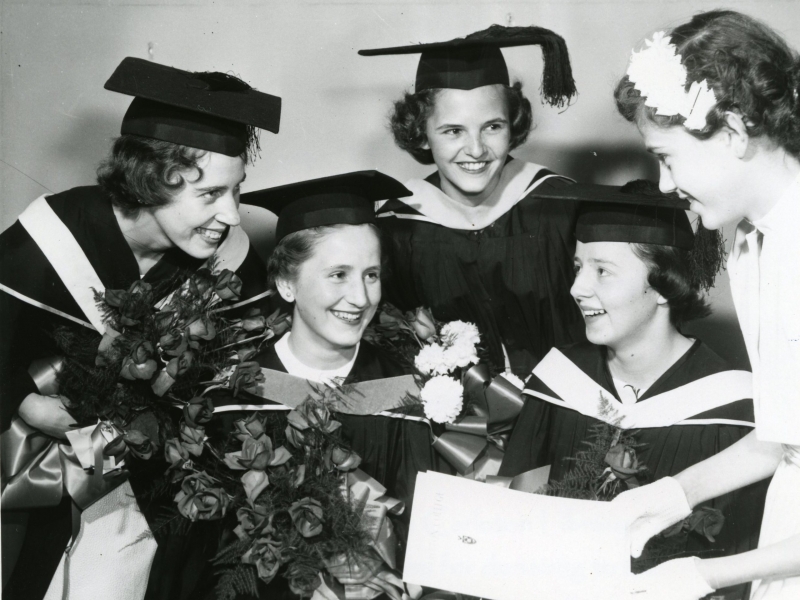 Four female graduates pose for a picture after convocation.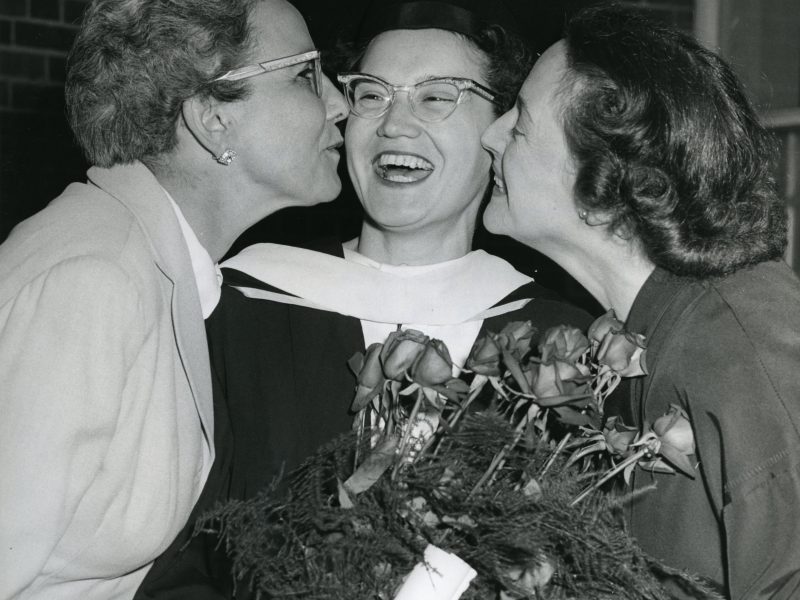 Graduate posing with Mother and Grandmother.