What makes you a good mentor?
I was always taught the importance of having a strong network around you. I have been fortunate to have had strong advocates who helped guide me through my early career. I am excited to support students whether it is opening a door or acting as a sounding board as they navigate their way through this first leap forward into their careers.
About Amaris Sahota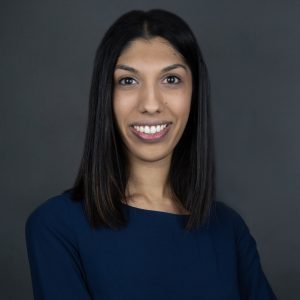 Amaris is an highly energetic and detail-oriented consultant with a passion for developing innovative ways to build on a company's solid foundation. She leverages her expertise in corporate strategy, investment consulting and manager research, mergers and acquisitions, and project management.
Amaris has supported strategic initiatives around the world where she has broken down complex business processes to optimize a team's capability. In addition, she actively participated in successful large-scale acquisitions in the insurance and asset management sectors.
Amaris is a CFA® charterholder.