What makes you a good mentor?
I was previously a Mentee and found that I benefitted from this program as I had a Mentor who was as determined in my success as I was. I've had a few people in my life who have also served as mentors, though unofficially. All of them have provided advice or guidance that has become part of my life-career toolkit. I would like to be part of helping someone else succeed. Sometimes it's helping you with some guidance and other times it can be about finding that positive outlook to keep going. Either way, I'm eager to be part of the journey.
About Nelly Duarte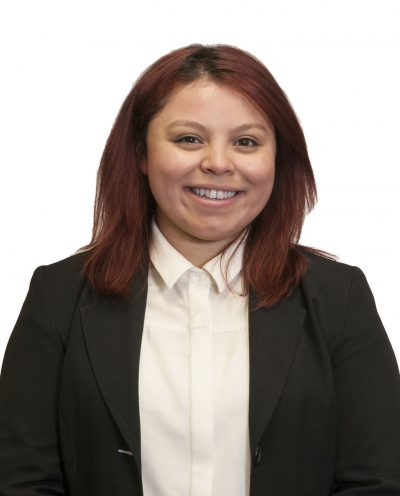 Nelly graduated from the Criminology and Criminal Justice Honours program at Carleton in 2016. During her time in school she was an active volunteer with various organizations that fell within her subject of study. In 2014 she began volunteering with Harmony House, a second stage women's shelter in Ottawa. Nelly helped with child care and the food bank at the shelter until she departed Ottawa. Additionally, Nelly volunteered with the Clothesline Project, which helps raise awareness for violence against women and children.
During the summer before her final year at Carleton, Nelly worked with the Victims of Violence Canadian Centre for Missing Children. This included being a resource for victims of violence throughout Canada by finding victim resources available in their province of residence.
After graduating in 2016 Nelly was offered a position as a clerk with the RCMP in the Major Crime Unit. She moved from Ottawa to Thompson, Manitoba, about 800km north of Winnipeg. In this position, Nelly compiled information for officers and transcribed statements for major crime investigations. In 2018 Nelly received the Young Public Servant Award of Excellence for her dedication at work and within the community.
Nelly volunteered with Operation Red Nose Thompson as President and as part of the organizing committee for the Terry Fox Run.
Currently, Nelly lives in Winnipeg and works in the Organized Crime Unit with the RCMP. She continues to seek volunteer opportunities and volunteered with the Winnipeg Terry Fox Run in September.
In her free time Nelly enjoys reading, writing and attempts to have a yearly Lord of the Rings marathon.