| | |
| --- | --- |
| Job Title: | Executive Vice President |
| Employer: | Vametric |
| Grad Year: | 2009 |
| Degree(s): | B. Commerce |
| Major(s): | Economics, Finance |
| Expertise: | Entrepreneurship |
| Industry: | Education |
What makes you a good mentor?
I have received mentorship in every aspect of my life, and none of my success can be attributed to anything other than high quality mentorship. Between my parents and sisters, my spiritual mentors, my professional mentors, or my older role models, I have had my efforts compounded by the incredible support I've received from mentors. I've been mentoring and advising for as long as I can remember; it brings me great joy to see people achieve more than what they thought they were capable of achieving.
About Japman Bajaj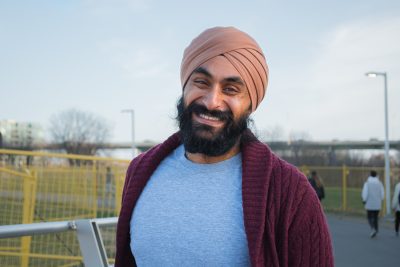 I am currently Executive Vice President of Vametric Corporation, charged with growing the business into the billion dollar business it has the potential to be.
I am an award-winning transformational leader. Recognized in 2012 as a Global Shaper of the World Economic Forum, I am an accomplished entrepreneur, a corporate executive, and a member of the Board of Directors of the Trans Canada Trail. I'm an author, a champion of diversity and inclusion, and a thought leader and speaker on the business of technology.
I am a co-founder of Soshal, a leading national digital media agency providing full-service digital services to Canada's top education, medical, and private sector brands. As with any startup, I wore many hats, including strategic direction and business development, as well as contributing to projects for clients. I was also an executive leader with TELUS, leading TELUS' public sector government relations initiatives in Western Canada with a primary focus on Alberta, and provided input to federal and regional issues as a member of the National Government Relations team.