| | |
| --- | --- |
| Job Title: | Senior Editor |
| Employer: | BloombergNEF |
| Grad Year: | 1988 |
| Degree(s): | B. Journalism |
| Major(s): | Journalism, Political Science |
| Expertise: | Journalism |
| Industry: | Journalism |
What makes you a good mentor?
I believe in the mission of journalism as a critical component to promoting a healthy, vigorous democracy. It is absolutely critical that the journalist of tomorrow be able to benefit from the advances of the past in terms of developing the tools to fulfill the industry's role. I would like to play an active role in providing whatever experience I can in this regard. I have had a life-long interest in learning and personal development. My degree from Carleton, and specifically my time at Carleton's School of Journalism, helped put me on a solid path to career success. I would like to pass on what I have learned.
About Iain Wilson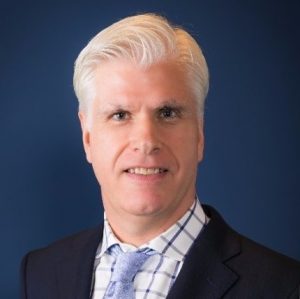 I am currently a senior editor with BloombergNEF based in Tokyo, Japan. My role entails editing the primary data and analysis produced by Bloomberg's roster of analysts involved in tracking the growth of renewable energy and the transition toward a greener, cleaner energy system. In addition to editing, I also write and report my own stories. My area of coverage includes traditional solar and wind renewable resources but also extends to research on new materials, hydrogen, zero-aviation flight, carbon offsets, low-carbon agriculture, innovative carbon reduction technologies and electric vehicles. My coverage also includes tradition commodities such as liquefied natural gas and metals and mining as they relate to the energy transition.
Prior to moving to BloombergNEF, I was an editor with Bloomberg News based primarily in Tokyo, with additional stints in Australia. While on the Bloomberg editing desk, I handled a variety of real-time news documenting the growth of some of Asia's biggest economies. My editing role provided a front row seat to the devaluation of the Thai baht and the resulting Asian financial crisis, in addition to the unfolding of the global financial crisis in 2008. As bureau chief for Australia and New Zealand, I was involved in organizing and participating in the prime minister, opposition leader and several senior finance players including Australia's treasurer. I also took a leading role in guiding Bloomberg's coverage of Australia's economic growth during a booming commodities cycle.
In addition to editing, I have held roles as a news trainer for Asia and as a team leader overseeing a team of reporters and editors covering Asia's technology industry, including telecommunications, semiconductor manufacturing, and the rise of e-commerce. While the news trainer for Asia, I travelled extensively throughout the region to work with reporters and editors, including China, Indonesia, Thailand, Malaysia, South Korea, Australia and New Zealand.
Finally, as a senior newsroom member I have been involved in reporter and editor recruitment and retention. I have also lectured at universities in Australia and China.