| | |
| --- | --- |
| Job Title: | Equity, Diversity, and Community Programs Coordinator |
| Employer: | Carleton University |
| Grad Year: | 2015, 2018 |
| Degree(s): | B.A., Master in Philanthropy and Nonprofit Leadership (MPNL) |
| Major(s): | Law (BA), Philanthropy and Nonprofit Leadership |
| Industry: | Education, Non-Profit |
What makes you a good mentor?
My experience with mentorship. Mentorship has been a part of my life for as long as I can recall. As a teenager, I was mentored through the Royal Canadian Army Cadet Program. As a Carleton student, I was both a mentee and mentor in various capacities at the Student Experience Office (SEO). At the end of my undergraduate degree, I was a mentee in the Alumni Mentorship Program; and since graduating, I've mentored students and recent grads through the program. Each of these experiences have shaped my perspective on mentorship. Every mentorship relationship is different and should be approached differently. I do my best to leverage an individual, strengths-based approach to mentorship – listening and learning with my mentee, asking challenging questions, and working through solutions together.
About Dwaine Taylor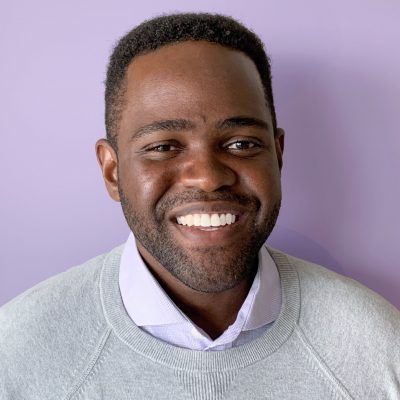 Dwaine is a consultant, facilitator, and fundraiser based in Ottawa, Ontario (unceded, unsurrendered Territory of Anishinaabe and Algonquin peoples).
His areas of expertise are youth facilitation, community engagement, program development, corporate and high net-worth fundraising, social justice, and anti-oppression.
Dwaine has facilitated leadership workshops for over 1000 people in five countries and fundraised over 1 million dollars for charities both as a professional fundraiser and in volunteer capacities.
He is currently leading equity, diversity, and inclusion (EDI) initiatives for the student affairs division at Carleton University.
Dwaine's is driven by the belief that we can all "do good, better" – a principal that defines his work with individuals and organizations.