What makes you a good mentor?
I enjoy being in conversations across the generations, as we all have a lot to share and learn from each other. Being a mentor provides the perfect opportunity to do this. I also know from experience how important mentors can be. I have been lucky to have had mentors who have provided me with insights that have influenced my career in unexpected ways. The best ones have empowered me. I would be pleased if my mentorship would assist a student or young professional in the same way that my mentors have assisted me.
About Diane Beckett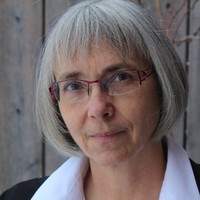 Diane has more than three decades of experience addressing the human and environmental dimensions of sustainability. Her work has focused on change management for low-carbon energy futures, community development, urban environments, agro-ecology and food, livelihoods, climate and environmental justice, wilderness protection and gender equality.
She has a broad range of experience in research, policy, planning, management, and advocacy for civil society organizations, governments, associations, universities, and the United Nations.
She has designed and implemented policies and programs, provided strategic advice, supported capacity-building and organizational change, and developed and implemented initiatives to influence policy and increase public and professional awareness for more than three dozen organizations in many parts of Canada, and in almost a dozen countries in Asia, Africa, and Latin America.