The Value of New Experiences on Your Career Journey
Alumni Mentor, Eugene Lundrigan and mentee, Ellena Damini, share their mentorship journey
Sprott School of Business student Ellena Damini is passionate about making an impact on the world of finance. Coming to Carleton University to pursue a Bachelor of Commerce degree, Damini quickly became involved with the Sprott Student Investment Fund (SSIF) in her first year. This positive experience solidified Damini's decision to pursue a concentration and career in finance. While in her third year, Damini was exploring multiple career options and was referred to the Alumni Mentors program. The experience of having a mentor helped her develop professionally and personally.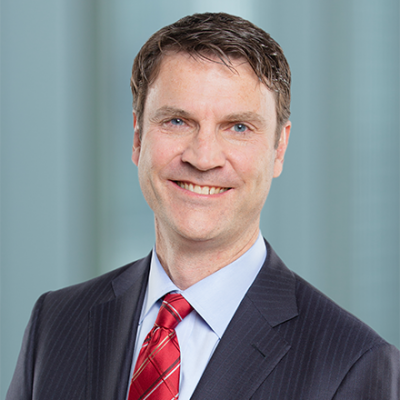 Damini was intentionally matched with Alumni Mentor Eugene Lundrigan. The Alumni Programs Officer, Jennifer Gray, carefully matches each pairing based on factors including academic background, career goals, and professional interests. Lundrigan graduated from Carleton University with a Bachelor of Commerce degree with a concentration in Finance. He is currently the President of Sun Life Capital (SLC) Management Canada. With more than 26 years of financial industry experience, Lundrigan has helped many young professionals reach their career goals.
A professional passion shared between the pair was the implementation of Environmental, Social, and Governance (ESG) considerations into investment strategies. At SLC Management, Lundrigan believes in integrating ESG factors into portfolio construction, as it creates long-term and sustainable value. As a Portfolio Manager for the SSIF, Damini was responsible for spearheading the integration of ESG considerations in the Fund's investment decision-making.
During this new implementation, Damini was supported by Lundrigan. Using his own experience at SLC Management, Lundrigan shared his own approach to ESG considerations. In particular, he was able to provide guidance on the starting points to approach ESG factors and the different directions the SSIF could take for integration. Furthermore, Lundrigan was also able to connect with Damini about leading a team while incorporating these considerations.
Along with practical insight from the financial industry, Damini also developed a drive for taking on new experiences and challenges. As she was nearing the end of her degree, Damini had many different career interests in the financial field. Navigating through all the options was a challenge. Lundrigan encouraged Damini to embrace these opportunities.
"Eugene expressed that I may be unsure of what I want to do right now, but with trying new and different experiences, these will show me what I am interested in and help me eventually get to where I want to be. In doing so, I discovered passions and interests I didn't know I had," reflected Damini.
Upon graduation, Damini is interested in continuing her presence and work in the ESG space. She is planning to work towards a professional designation or a graduate degree, which will provide her further insight into the financial industry. As the ESG research in business valuations is sparse, Damini is looking to continue her current academic research and contribute to this gap.
"I would urge all professionals, no matter where they are in their careers, to be mentors and contribute to this program. You often know more than you think you do and students will benefit from your experience," reflects Lundrigan.
Wednesday, October 6, 2021 in Mentorship Impact
Share: Twitter, Facebook