Prioritizing Passion in Your Career Journey
MPNL graduate and mentor, Dwaine Taylor and recent psychology graduate and mentee Qaila Walji, share their mentorship journey
As Qaila Walji entered the final year of her undergraduate degree, she felt that her life was at a crossroads. Her academic background in psychology had provided her with strong research skills but she was feeling pulled to follow her passion for social justice advocacy. Looking for support and guidance as she navigated the next stage of her life, Walji joined the Alumni Mentors program and was matched with Alumni Mentor, Dwaine Taylor.
When completing the Alumni Mentors program application, Walji indicated that she was searching for a mentor that had experience working in the social justice or nonprofit field. Her match was carefully and intentionally selected by Alumni Relations Officer, Jennifer Gray. Taylor's previous work experience and professional passions were a perfect match to Walji's aspirations.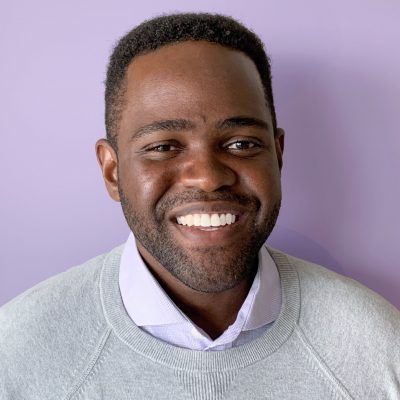 Taylor graduated from Carleton University with a Bachelor of Arts Honours in Law in 2015 and a Master of Philanthropy and Nonprofit Leadership in 2018. After working for several years in the nonprofit industry, Taylor returned to Carleton University where he currently works as the Equity, Diversity, and Community Programs Coordinator at the Student Experience Office. In his current role, Taylor leads the development, implementation, and evaluation of programs and strategies that enhance equity, diversity, and inclusion.
Taylor was a familiar face to Walji. They had worked together at the Student Experience Office, where Walji worked in various student-staff roles during her undergraduate degree. The structure of the Alumni Mentors program allowed this pair to further develop their professional relationship. After a few monthly meetings, Taylor and Walji realized that they shared many similarities in their professional and personal lives.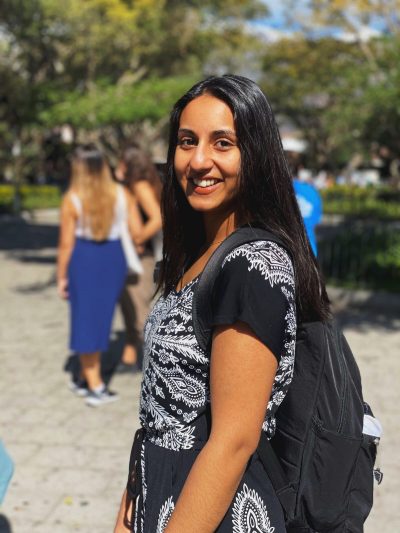 One such similarity was the impact of extracurricular activities on their career paths. Upon entering Carleton University, both found communities of like-minded individuals who were passionate about making a difference in the world. Walji and Taylor became involved on campus in various clubs and student-staff positions. It was these meaningful experiences that encouraged the pair to steer their lives towards nonprofit and social justice careers.
Walji reflected that Taylor's mentorship style was helpful while she reoriented her career goals; Taylor asked difficult questions and utilized active listening skills that challenged Walji to think critically about what she wanted for her future. This idea of prioritizing her values allowed her to feel more confident in making difficult decisions. Learning to trust herself and her pathway allowed her to stay true to her goals.
"I was kind of lost. I couldn't decide if I wanted to do a masters program. I saw other people around me doing them and felt like I should also be doing one… Dwaine had shared so much of his path with me, and I realized that comparing my pathway to someone else's is not very helpful… I began focusing on what I actually wanted to do." Walji remarked.
Taylor found the mentorship experience equally beneficial for his development. Asking those challenging questions encouraged him to take time to reflect on his own journey. After witnessing Walji's dedication to social justice work, he felt reinvigorated and had a stronger understanding of his motivations and passions in his career.
"Mentorship is the most fulfilling experience of your career," Taylor shared. "The relationships you make are unparalleled. It is so rewarding to watch someone grow right in front of you".
Walji is currently spending time with her family in Calgary, Alberta. Upon graduating in the spring of 2021, she was the recipient of the Ravens Award for Commitment to the Carleton Community.  She is taking the summer to network and further explore potential opportunities in the nonprofit and social justice fields.
"Mentorship has been part of my entire journey at Carleton. From my first week, I was a mentee with the First-Year Connections program and spent an impactful part of my time at Carleton working on the mentorship portfolio at the Student Experience Office. It was nice to end my university experience with the same level of support and connection to the Carleton community," Walji reflected.
Tuesday, August 3, 2021 in Mentorship Impact
Share: Twitter, Facebook