| | |
| --- | --- |
| Job Title: | Student Development and Community Outreach Coordinator |
| Employer: | Carleton University |
| Grad Year: | 2015 |
| Degree(s): | B.A. |
| Major(s): | Law (BA) |
| Expertise: | Non-Profit |
| Industry: | Education |
What makes you a good mentor?
I believe mentorship is the most valuable aspect of education. It is the most malleable aspect as well. A mentor can be anyone – a co-worker, a family member, a friend, even someone not much older than you are. The only requirement is that they have your best interests at heart. I've experienced the impact of mentorship first-hand and hope you replicate that impact for others.
About Dwaine Taylor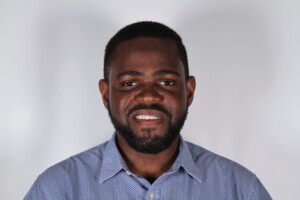 Growing up my parents would regularly comment on my knack for advocating for extra snacks and TV time.That knack carried through to high school where I met my favourite teacher, Mr. P, who informed me that my knack for advocacy could be applied to a career in law.
Although law wasn't the career I chose, my interest in advocacy led me to Carleton University, where I completed a B.A. in Law, with a minor in Sociology and later, a Masters in Philanthropy and Nonprofit Leadership.
Both degrees provided the academic backing to my passions of advocacy and social change.
I've worked with a Members of a Parliament, advocating for compassionate criminal justice reform.
I've worked in ultra-high network fundraising, advocating for financial support of Canada's largest youth services charity.
Today, I empower people and organizations to participate in social change through strategic partnerships and experiential learning.