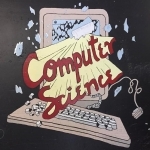 The Class of '87 is celebrating 35 years in 2022, and we're getting together with the Classes of '86 and '88 for some reunion events during Throwback Weekend! Partners, spouses, faculty, C.S. alumni from other years, and alumni friends from other programs are all welcome to join us.
But first, as a spring warm-up, we're gathering for drinks and dinner at Mexi's at Dow's Lake on June 23, starting at 5 p.m. Learn more and register.
Then, the BIG EVENT – A Reunion Weekend in conjunction with Throwback 2022 (aka Homecoming). There are still details to be worked out but we wanted to give you a preview of what we're cooking up!
C.S. Reunion during Throwback Weekend Sep 22-24
• Thurs Sep 22: Faculty of Science new grad and alumni mixer, 5:30-7:00pm, on campus
• Fri Sep 23 evening: "The Compiler" – C.S. '86/'87/'88 Reception with food & beverages. (venue TBD)
• Sat Sep 24: C.S. '87 Milestone Anniversary Celebration, 9:30 – 11:30 a.m., on campus, organized by the Carleton University Alumni Office. Note: Tina and Siva will organize the C.S. table(s)
• Sat Sep 24 afternoon: Private campus tour
• Sat Sep 24 evening: Ad hoc dinners with friends
Now, we need your help to get this planned! Fill out this short survey to tell us which of these events you'd like to attend and how we can contact you with updates.
We're looking forward to reminiscing about the crazy long hours in the labs and the great friendships we made, and seeing how much we've all changed! And the fund doesn't have to end in 2022. Stay tuned for more "Back to the Future" type get togethers in 2023!
CS '86, '87"88 Reunion Organizing Committee
1987: Tina Groves (Chair) tina.groves@alumni.ca, Siva Ananmalay siva.ananmalay@alumni.carleton.ca
1986: Ruwa Sabbagh ruwa.sabbagh@alumni.carleton.ca, Dave Thomson david.thomson@alumni.carleton.ca
1988: Kevin Haaland kevin.haaland@alumni.carleton.ca