Thursday Night Live - Raven Road to the Olympics
July, 8, 2021
5:00 – 6:00 p.m.
Virtual event sponsored by: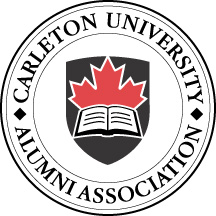 Thursday Night Live, Raven Road to the Olympics
The Thursday Night Live will be comprised of virtual revolving topics and guests, every second Thursday, each month at 5:00 pm. This year long series will connect student athletes, coaches, alumni, season ticket holders and sports fans to celebrate the many successes of Carleton University athletics.
Raven Road to Olympics will see former Raven's athlete and veteran CBC Olympics broadcaster / Gemini Award winner Mark Lee share stories from his coverage of 18 Olympic games. As well, the Thursday Night Live will welcome current and former Raven Olympians to share their insights on the road to the 2021 Olympic games in Japan. Also, former Ravens soccer player and visionary Andrew Latty will join the program to discuss his "Bench the Barrier" initiative and discuss the mental health challenges athletes encounter training for a return to competition.
A link to the presentation will be provided in the registration confirmation email

We look forward seeing you at every Thursday Night Live!
For more information, please contact trevor.lewis@carleton.ca or advancement@carleton.ca