| | |
| --- | --- |
| Job Title: | Senior Software Engineer |
| Employer: | Snowed In Studios |
| Grad Year: | 1999 |
| Degree(s): | B. Computer Science |
| Major(s): | Computer Science, Software Engineering (Computer Science) |
| Expertise: | Engineering |
| Industry: | Tech |
What makes you a good mentor?
I love my work; from the creative aspects of video game development, the problem-solving of computer programming, to the relationships that we build through interdisciplinary teamwork. This is a very interesting & rewarding field, one that I'm eager to help other people experience. There are so many career paths, specialties, and topics to learn that I remember feeling quite overwhelmed upon graduation. The encouragement and kindness that I was shown made a huge impact on me; I hope to help others in a similar fashion.
About Tim Sandwell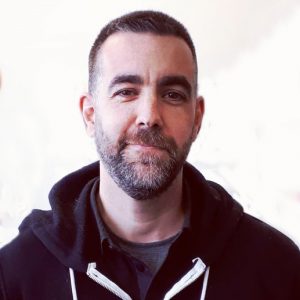 A graduate of Computer Science at Carleton, Tim has been programming professionally since 1999.
His experience includes real-time rendering, artificial intelligence, game design, UI/UX, and tools development for artists and designers.
He currently works as a Senior Software Engineer at Snowed In Studios, helping to develop large, high-profile video games.