| | |
| --- | --- |
| Job Title: | Senior Project Officer |
| Employer: | Canadian Nuclear Safety Commission |
| Grad Year: | 2014 |
| Degree(s): | B. Eng. (Mechanical) |
| Major(s): | Mechanical Engineering |
| Expertise: | Nuclear Engineering |
| Industry: | Nuclear |
What makes you a good mentor?
I enjoy giving back to the community, and supporting others, just as others have supported me. Knowledge and experience that one has gained is only enhanced by sharing and through discussions, and passing it on to the next generation on which they can continue to build on. I have been blessed to have mentors and people in my life who have guided me, and I would like to provide that guidance to others.
About Tarek Tabikh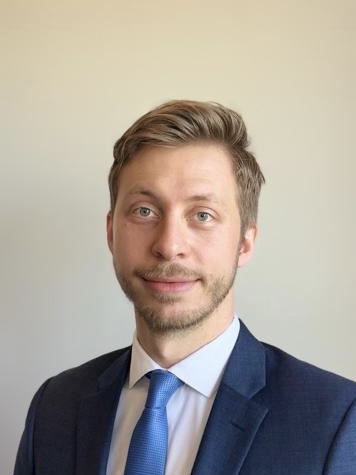 Tarek Tabikh is a Senior Project Officer at the Canadian Nuclear Safety Commission (CNSC) where he ensures Canada is ready to license novel and advanced nuclear reactor technologies. Other roles he held at the CNSC includes: Acting Director of the Physics and Fuel Division, as well as Specialist in the Systems Engineering Division specializing in the area of Process, Mechanical, and Maintenance. Prior to joining the CNSC, Tarek worked at Bruce Power, one of the world's largest nuclear power plants. During that time, he was as a Responsible System Engineer, Fitness for Service Program Engineer and most recently a Rapid Response Engineer where his team was responsible for the engineering resolution of high priority issues impacting safety and/or production. During his time at Bruce Power, Tarek was also involved preparing for and participating in audits from the IAEA's OSART mission as well as reviews from WANO.
Prior to this, Tarek was involved in academic research at the National Research Council Canada, Natural Resources Canada and Carleton University. These pursuits ranged an array of topics including avionics, carbon capture and sequestration, and Supercritical Water-Cooled Reactor metallurgy development.
Tarek holds a Master of Nuclear Engineering from McMaster University, and a Bachelor in Mechanical Engineering from Carleton University.
Outside of work, Tarek enjoys exercising and sports; especially soccer and tennis. He enjoys going on hikes and discovering new places with his wife. He is also enjoys cooking whenever he finds the time.