| | |
| --- | --- |
| Job Title: | Principal Designer |
| Employer: | Intu Design Ltd. |
| Grad Year: | 1991 |
| Degree(s): | B. Industrial Design |
| Major(s): | Industrial Design |
| Expertise: | Design |
| Industry: | Design |
What makes you a good mentor?
I've learned a lot about the design business and life in general over the course of my career. I'd like to share what I've learned with students just starting out and help them avoid some of the many mistakes I've made over time. My experience with Carleton students as a contract instructor has been inspirational – I'm continually amazed at their creativity and intelligence. If I can help them launch their careers with a bit more confidence and intention, that would be very satisfying.
About Stewart Bailey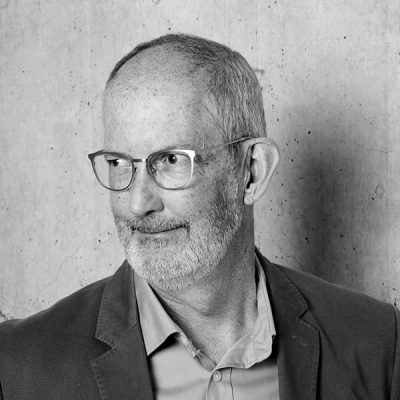 I have been an active professional designer experience for almost 30 years since graduating from the Industrial Design degree program at Carleton University. I began Intu Design in 1997, after six years in-house at the National Capital Commission in Ottawa. I have long specialized in design for public spaces, signage and wayfinding. I'm a frequent collaborator on interdisciplinary teams of Architects, Landscape Architects and Engineers. I'm a Professional Member of both the Society of Experiential Graphic Designers (SEGD) and the Association of Chartered Industrial Designers of Ontario (ACIDO), and I teach Exhibition Design as a part-time contract instructor at Carleton University's School of Industrial Design.
I've volunteered in various capacities for different community organizations, and have developed good skills as a high volume dishwasher at a local church's Out of the Cold program.