| | |
| --- | --- |
| Job Title: | Administrator, Centre for Community Engagement |
| Employer: | Carleton University |
| Grad Year: | 2019 |
| Degree(s): | B. Humanities |
| Major(s): | Biology (BSc) |
| Expertise: | Education |
| Industry: | Education |
What makes you a good mentor?
I understand the potential for impact it can have on people in all areas of life. I have both felt and seen the significant positive impact it can have on many individuals, professionally and personally. There is something very special about the bond between a mentee and mentor. Mentorship programs and their pairings creates the perfect environment for growth, empowerment and connection and the Alumni Mentors Program is no exception. As always, my goal is to be able to help people. I was lucky to have role models and mentors when my university journey as a student (for now) came to an end, and my goal is to to be that support for others if given the opportunity.
About Rebecca Drodge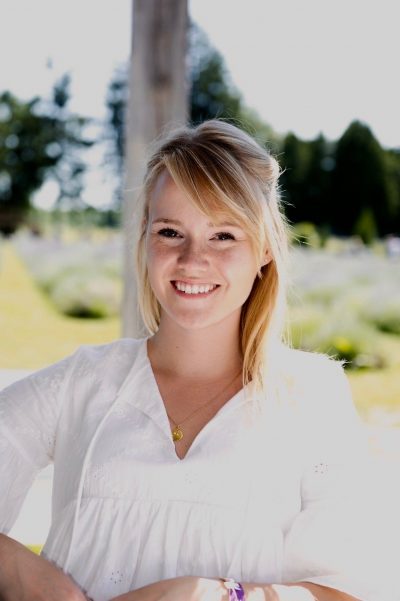 I work for Carleton University and those who know me well will tell you that it is my goal in life to help people. I know this may sound cliché but it is the honest truth – I am happiest, feel most empowered and am most efficient when I am helping people. Everything I have done thus far in my life, be it professionally or personally, has this goal woven into my experiences.
Throughout my undergraduate degree, I was heavily involved with a variety of outstanding programs and initiatives within Student Experience Office, and grew to consider the office and the Mentorship and Leadership Portfolio my second home. As I grew as a student and young professional, I took on challenging trainings such as SafeTALK, ASIST and Support Students in Distress to develop to grow and develop my skills in the area of student support and mental health and well-being. This is where my passion for Mentorship truly took root – as a student at Carleton.
Upon graduation, I had the most humbling experience of helping Carleton develop its most recent Strategic Integrated Plan (SIP) as the SIP Task Force Assistant and Events Coordinator. Following this role, I returned to the Student Experience Office and worked within my home portfolio of Mentorship and Leadership Initiatives to coordinate the 2020 SOAR Student Leadership conference and the pilot year of the Life Skills 101 Series. When the COVID-19 pandemic took shape in Canada, I switched roles and became the Administrative Assistant within the Office of the University Secretary. Currently I am the Administrative Assistant within the Office of the Deputy Provost and will become the inaugural Administrator of Carleton's new Centre for Community Engagement!
Now that you have a snapshot of who I am as a professional, you may want to know more about me as a person. I grew up here in Ottawa and love the great outdoors! When I am not working, you can find me outside browsing farmer's markets, reveling in flower fields or going on road-tips with my twin sister and family dog. I enjoy a good book, a hot cup of tea and have developed a love for knitting and gardening over the years. Although I live in the city, my heart yearns for the country and great outdoors.