What makes you a good mentor?
Been doing this over a decade and I'm passionate about it because I see the next generation's ideas of the UN and I learn from them.
About Matthew Gray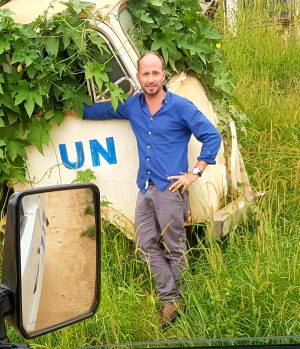 I Graduated PoliSci in June 2005, started at the UN in Tajikistan July 1st 2005. I arrived there by land from Beijing.
I have since worked for 8 UN Agencies, Counter-Insurgency in Fragile States, NGOs, NATO, and currently now in another career in in Sustainable Finance for the world's top Financial Data and ESG Company. I am only focused on Eurasia's Emerging Markets, and anywhere where china touches. I speak Mandarin, Russian, Spanish, Farsi, Danish, French. I have lived in 15 countries (Afghanistan, Russia, Myanmar, South Sudan, Denmark, Guatemala, Nepal, etc) and keep travelling to new ones. I'm based in Denmark and will move to China in 2024.
I have three professional Roles now, after once being the Founder of Carleton's UN Society in 2004:
First: I remain an Advisor for the United Nations in Partnerships in Emerging Markets. I did this for nearly a decade and still maintain deep ties here. I started as a Humanitarian Program Manager in fragile states and contexts, though I became an Advisor on the Partnerships side.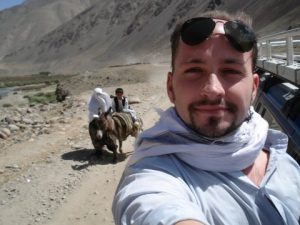 Second: I work in Sustainability, in ESG Risk to be more precise. It's a very sexy role as I am on the front line with the largest companies in the world in Emerging Markets from Israel, Eastward, to Xinjiang and also Taiwan. I cover 12 markets. My job is to steward/coach/advise the most At Risk Companies in terms of Sustainability (ESG Risk) to become more sustainable, on behalf of the world's institutional investors. I work for Morningstar and Sustainalytics, the largest financial data provider (the Financial Times gets all their data from us) and the world's most preeminent ESG Risk Ratings Agency. This pays the bills.
Third: I do independent research with my old Oxford University, UN, and local organization networks on the expansion of Chinese Soft Power.
I've been a mentor for about a decade for students from Carleton and Oxford (where I did a Masters), and am privileged in how much I learn from my mentees.