| | |
| --- | --- |
| Job Title: | Vice President, Corporate Development |
| Employer: | Dymech Engineering |
| Grad Year: | 2007 |
| Degree(s): | B. Eng. (Mechanical) |
| Major(s): | Engineering |
| Expertise: | Engineering |
| Industry: | Engineering |
What makes you a good mentor?
The Carleton Engineering community has many, many amazing graduates, each with their own story and path. I hope that by sharing our experiences, we can help future alumni start on the right foot and in the right direction. My personal experiences have provided me with insight into many technical disciplines including those outside my field of study. However, they have also provided me with a substantial network of contacts and colleagues that I can leverage to provide answers to the questions that I may not be able to answer.
About Mathew Main
As a Mechanical Engineer, Mr. Main is responsible for all aspects of mechanical design, review and verification of components, systems and programs at Dymech Engineering. A licensed Engineer in the province of Ontario since 2011, Mr. Main leads a team of designers and EITs to deliver design, prototype and fabrication projects covering a wide range of classical mechanical disciplines.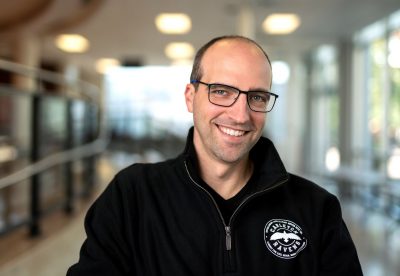 As a Senior Project Manager, Mr. Main is responsible to review proposals, negotiate contracts, maintain and review budgets for both materials and labour as well as schedule and assign work. Mr. Main has delivered successful work to clients including Via Rail, Canada Post, CAE Aerospace, Lockheed Martin Canada, DW Product Development, Dawson and Associates, The National Capital Commission, and several federal, provincial and municipal government departments and agencies.
As the Vice-President of Operations at Dymech Engineering Inc. Mr. Main is responsible for ensuring that the day-to-day operations of the corporation are efficient, effective and profitable. Mr. Main is part of the team that sets strategic goals and key performance indicators and reviews key business processes and operating budgets including the maintenance and verification of financial reporting to be presented to the shareholders.
Some of Mr. Main's previous professional experience includes providing consulting services to the City of Ottawa on mobile emergency infrastructure with C3MD Design and Development, providing support on new product development with CAMI Automotive as an Area Leader, and Mr. Main also served with the Canadian Forces.
Mr. Main is also serving as the President of Carleton University Alumni Association.