| | |
| --- | --- |
| Job Title: | Advisor/Consultant - Financial services regulation |
| Employer: | Consultant |
| Grad Year: | 1983 |
| Degree(s): | M.A. |
| Major(s): | Finance, Public Affairs and Policy Management |
| Expertise: | Risk Management |
| Industry: | Banking and Finance |
What makes you a good mentor?
I feel very fortunate to have developed as both an individual and as a professional in the public service thanks to people who were willing to lend a hand, shoulder and not afraid to tell you how it is. I welcome the opportunity to share some of the wisdom that I have gathered over the years and help someone consider possibilities and paths for their career. There is a benefit to being a mentor as well as it keeps me current with issues facing new graduates today and helps me to better consider their perspective. I have always been amazed at how a little help or action can have such a significant impact on how a path is set- I know it did for me and this led me to a very rich and fulfilling career of over 35 years.
About Karen Badgerow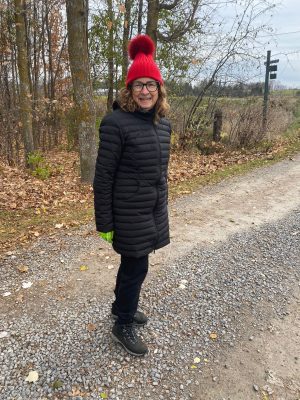 I have spent my career in some form of public service involving the regulation and oversight of financial firms. Focus has been on the principles of risk management and the importance of strong governance, understanding and applying financial modelling and scenario analysis to better assess and prepare for adverse financial outcomes. A significant part of my earlier career related to problem firm and crisis management involving significant corporate pension plan sponsors along with major Canadian financial Institutions. In the 6 years leading up to my final retirement, I held the role of Chief Executive Officer for the Isle of Man Financial Services Authority which had a significant anti-money laundering component to it and of course leadership of a dynamic and changing organization in a very fluid political and socio-economic environment.
Challenge and change is how I would characterize my career. I look to build coalitions and consensus among a variety of stakeholders- always looking for a win win but not afraid to make a hard call when it is required. I have been fortunate to represent both Canada on a number of International committees during the financial crisis and this international profile extended to my various memberships during my time in the Isle of Man. I am currently advising other governments on how to approach financial services regulation and it gives me tremendous pleasure to help steer others along the path that I followed and of course learn from them at the same time. I see many opportunities for people entering the public service who are willing to curious and willing to take on whatever is thrown at them- there is potential to learn and grow if you are willing to take a risk.