| | |
| --- | --- |
| Job Title: | Partner, Manager - New Construction Department |
| Employer: | Cleland Jardine Engineering Limited |
| Grad Year: | 1996 |
| Degree(s): | B. Eng. (Civil) |
| Major(s): | Civil Engineering |
| Expertise: | Engineering |
| Industry: | Engineering |
What makes you a good mentor?
I feel it is important to give back to the institutions that have shaped our lives and helped us to achieve our successes. In addition, I think that experience is the best teacher and that passing on experience to the next generation of Engineers is critical to their development and will greatly benefit the industry as a whole.
About Brian Johnson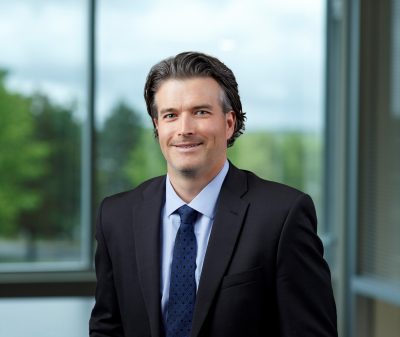 Brian Johnson, P. Eng. BDS is a Partner and the Manager of the New Construction/Design Department. He has extensive experience in the structural design, analysis, and modeling of reinforced concrete, structural steel, masonry, and timber systems (separately and in combined/hybrid uses) in both new and renovation projects (including horizontal and vertical expansions). Mr. Johnson has the technical expertise and communication skills to complete a wide range of projects and has completed projects with values ranging up to $160,000,000.
A Professional Engineer and a certified Building Design Specialist licensed under the Professional Engineers of Ontario, Mr. Johnson has over 20 years of in-depth experience in designing structures for educational facilities, apartment buildings, hotels, condominiums, offices, laboratories, hospitals, commercial, and residential buildings. He also has completed numerous building structural assessments and seismic evaluations of existing buildings. As the Partner-in-Charge/Lead Structural Engineer on many of Cleland Jardine Engineering Ltd's large projects, Mr. Johnson understands the importance of communication, preparation, and coordination to the success of a project, especially those that are complex and need to be performed in a timely and efficient manner to meet the client and team objectives.