What makes you a good mentor?
For new grads, navigating the corporate world or embarking on an entrepreneurial startup path can be tricky business. I've benefited from some amazing mentors along my journey and I appreciate this opportunity to pay that forward. Whether it's making an introduction, opening a few doors or exposing students to different options, this program is a great way to give students a leg up as they embark on their careers.
About Jane Baird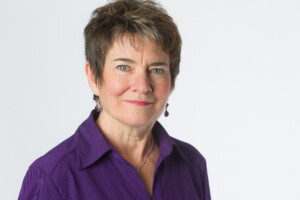 Jane is a senior Marketing consultant, working with organizations across various sectors to help transform business targets into enterprise marketing strategies and programs.
For more than 20 years Jane contributed to the growth of Cognos Inc. into Canada's largest software company and subsequently the largest brand within IBM. Jane has extensive experience managing the execution and international rollout of integrated marketing campaigns, as well as leading teams through the impact of acquisitions and organizational culture change. Formerly Executive Director of the Ryan's Well Foundation, her professional experience extends to fundraising and communications. And, as past ED of the Capital Angel Network, Jane worked with local angel investors and entrepreneurs to foster early-stage investment and engagement with the startup community.
Areas of expertise include strategy and planning, branding, content development, event, executive and internal communications.