| | |
| --- | --- |
| Job Title: | Retired |
| Employer: | Retired |
| Grad Year: | 1972 |
| Degree(s): | B. Eng. (Electrical) |
| Major(s): | Electrical Engineering |
| Expertise: | Engineering |
| Industry: | Communications |
What makes you a good mentor?
I like people and I like to see them succeed. In my career I've been fortunate to have people give me good advice and I have tried to do the same for those who have sought me out to discuss their situations. I like to try different approaches, so while in the Public Service, with the help of a few like minded people, I set up a popular confidential annual career advice service which provided staff at all levels of the organization with an hour of time with several senior executives to lay out their career plans and get advice from those who were not their direct bosses. In the last few years as one of my clients was going through a major restructuring, I was sought out by and assisted several staff to help them either transition within the organization or out of the company. I have also had the happy experience to mentor one of my granddaughters for the last several years as she completed high school and embarked on an Honours Biology degree, of which she has finished her third year. I'm a good listener and generally feel there is a reason why we have two ears and one mouth. I know that your studies and career are yours, but if there is interest, I would be happy to apply my close to 50 years working to give you my thoughts on your situation. My last point, for what it's worth, is I always tell people that the best advice you can get is that which you pay for, so free advice should be assessed by you with a critical eye for your circumstances.
About Jan Skora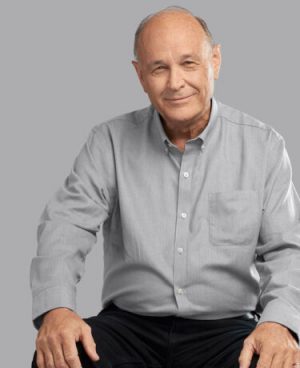 I recently retired from my consulting firm Jan Skora Consulting Services Inc. where my primary focus was working with Canadian telecommunications companies and wireless technologies and services companies and providing them with governmental relations and regulatory advice. My clients included a variety of Canadian wireless/satellite telecom service providers as well as a leading nuclear power generator.
Prior to setting up my consulting firm in 2007, I enjoyed 33 years of public service experience in progressively advancing positions with the Department of Communications, the Canadian Radio-television and Telecommunications Commission (CRTC) and Industry Canada in Ottawa and in regional offices in Winnipeg.
In my last position in the federal government as Director General at Industry Canada, I was accountable for regulatory matters related to Canada's spectrum management program, the formulation of regulatory policies, the development of licensing and auction strategies, spectrum licensing, the coordination of regional delivery of the spectrum program, and the national and international frequency coordination of terrestrial and space systems.
I am familiar with telecom system operations and have worked with Telecom and ISP experts to devise strategies to reduce vulnerabilities on the Canadian telecom and IP infrastructures and to enhance tactical information sharing between industry and government.