What makes you a good mentor?
My passion for international business and knowledge I gained through my experiences, could benefit a student that is interested in this field.
About Kristyn Hribar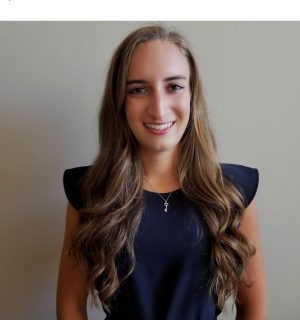 Kristyn is an Investment Officer with the Investment Attraction and Innovation team at Agriculture and Agri-Food Canada. This position started out as a co-op opportunity through Carleton's Co-op Office. In her role, Kristyn works closely with various government departments such as Global Affairs Canada and Innovation, Science and Economic Development Canada as well as investment promotion agencies like the Invest in Canada Agency to support foreign and domestic clients.
Prior to her current role, Kristyn also worked at Global Affairs Canada as an Administration Assistant in the pension and insurance division and completed an internship with Allam Advisory Group, an Ottawa-based international business consulting firm.
Kristyn has her Bachelor of Commerce degree from Carleton University and also graduated from the Business Administration – International Business program at Algonquin College. While studying at Algonquin College, Kristyn obtained her diploma in International Trade from the Forum of International Trade Training. Today, she is working towards achieving the Certified International Trade Professional Designation.
Kristyn has been a mentee in the Alumni Mentor's program and looks forward to giving back in this new role as a mentor. Kristyn's hobbies include working out, travelling and hiking.