What makes you a good mentor?
Most of the best decisions I've taken in my career have come as a direct result of my mentors' advice. Mentors save you time by conveying the mistakes they've learned from so that you don't have to make the same ones. The goal of mentorship is to convey as much life experience so that mentees can hopefully reach their fulfilment faster and go further than their mentors could.
About George Hanna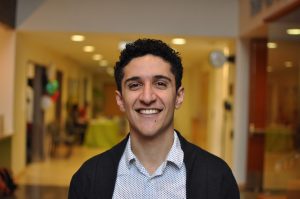 I'm a technology enthusiast, who loves being involved in every aspect of a product, including user experience design, development and data science.
I finished my undergrad in Biomedical & Electrical Eng at Carleton, completing co-ops in a variety of work settings, such as hospitals, startups and big corporations like Nokia.
After my undergrad, I pursued a Masters of Applied Science at the University of Toronto, focusing on the intersection of Neuroscience and Artificial Intelligence in a field called Brain Computer Interfaces.
My masters thesis led me to start my own company in wearable health technology. I joined an incubator called Next36, found a co-founder and received some non-dilutive funding to pursue it. Two years later, I found myself at Chisel.ai as a Product Leader. Chisel builds AI solutions inside commercial insurance.
My latest career adventure is at AWS Industry Automotive where I am a Senior Product Manager. At Amazon, I focus on helping automotive manufacturers with the software and cloud tools they need to manage their vehicle fleets and build smarter cars.