| | |
| --- | --- |
| Job Title: | Executive Director |
| Employer: | Women's Multicultural Resource & Counselling Centre (WMRCC) of Durham |
| Grad Year: | 1986, 1990, 2020 |
| Degree(s): | B.A., M. Business Administration |
| Major(s): | Anthropology, Sociology |
| Expertise: | Non-Profit, Writing and Editing |
| Industry: | Non-Profit |
What makes you a good mentor?
It is a way of giving back and contributing to society by making a positive impact in the lives of others. We need not to under-value the strength in mentoring. Essentially, mentoring someone to follow their dream.
About Esther Enyolu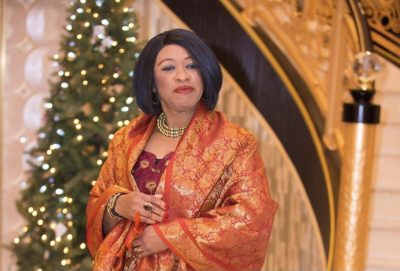 Esther is a trauma informed counsellor and a guest lecturer and trainer on gender-based violence, diversity, equity, inclusion and social justice. Her work is grounded in an integrated anti-racist/anti-oppression, anti-Black racism and feminist analysis, a holistic approach in which a person's experience and realities of life are not fragmented and divided. Esther has been working in the human service field for over 30 years. She is a mentor and mother for many. She has a BA (Hons) in Sociology/Anthropology and Women's Studies, Trauma Informed Counselling Certification, and an MBA.
Esther is one of the founding members of the Redwood Shelter for Assaulted Women and Children, Toronto, the former past Vice President of the Ontario Association of Interval and Transition Houses (OAITH). She co-authored "Creating Inclusive Spaces for Women; a Feminist, an Anti-racist/Anti-oppression Training Manual", for organizations working in the field of gender-based violence. As the VP at OAITH, she and some directors delivered anti-racist and anti-oppression training to all OAITH member agencies across Ontario. Esther is a Provincial Resource Group Member for the Western University Violence Against Women Learning Network; Seneca College Social Service Workers, Immigrant and Refugee Advisory Committee Member, Advisory Member Black Health Matters, Dalla Lama, School of Public Health, University of Toronto, Co-Chair, City of Barrie Anti-Racism Task Force, Advisory Committee Member, Metroland Media and many others. She is a recipient of several professional services awards.