| | |
| --- | --- |
| Job Title: | Extensive volunteer and governance experience |
| Employer: | Retired. Remains an active pillar of the community serving a number of boards |
| Grad Year: | 1971 |
| Degree(s): | B.A. |
| Major(s): | English |
| Expertise: | Philanthropy |
| Industry: | Non-Profit |
What makes you a good mentor?
It matters to be able to discuss perspectives, ideas, concerns with others, and listen with intent. Mentoring is a way to learn about and better understand another, and possibly reframe things so that it becomes clearer and lessens barriers. I love to learn and am always curious about how someone thinks, and makes decisions. Plus,. I learn about younger people and their place in the world!
About Linda Ann Daly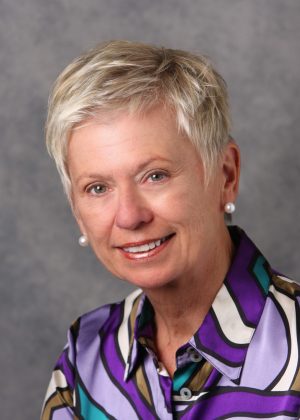 Linda Ann Daly has extensive volunteer and governance experience, at both local and provincial levels, in education, the arts, healthcare and tourism. She has served as a Commissioner and Vice-Chair of the St. Lawrence Parks Commission since August 2013 to Sept. 2019, and Acting Chair, April 2018 to Feb. 2019. Linda Ann was a member of the Board of Governors of Carleton University, 2010 – 2018, and a member of the transitional Council of the College of Registered Psychotherapists and Registered Mental Health Therapists, 2009 – 2015.
Linda Ann served as a board member, including Chair, Board of Directors, Kingston General Hospital, 1998-2008. She provided leadership and organizational expertise behind several fundraising initiatives in support of the Kingston Grand Theatre, Kingston Symphony Association, and is a Director with Dress for Success, Kingston since 2015.
Linda Ann is a graduate of Carleton University with a bachelor's degree; the Royal Ottawa Hospital with a Child Care Worker Diploma; and Queen's University with a Masters of Public Administration. She is a recipient of the Queen's Diamond Jubilee Medal and the Paul Harris Fellow Award, Rotary International.
Linda Ann has been a Project Coordinator with Providence Care, Mental Health Services, Kingston; Project Development Officer with the College Standards and Accreditation Council of the Ministry of Education and Training. She retired in 1998 as Coordinator and faculty member of the Child and Youth Worker Program at St. Lawrence College, Kingston.