| | |
| --- | --- |
| Job Title: | Chief Advancement & Community Liaison Officer, President, Carleton University Foundation & Instructor, MPNL Program |
| Employer: | Carleton University |
| Grad Year: | 2019 |
| Degree(s): | M.A. Public Administration |
| Expertise: | Non-Profit, Philanthropy |
| Industry: | Education |
What makes you a good mentor?
I have been fortunate to have wonderful professional mentors throughout my career. I hope and strive to emulate their positive example by listening, asking good questions, sharing my lived experience and providing examples of what has and hasn't worked for me professionally. My most treasured mentors have demonstrated to me that I have the answers already - but that I need a nudge to discover that myself - via their counsel, caring and attentive presence.
About Jennifer Conley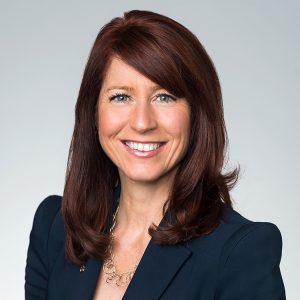 Jennifer Conley, MPNL & CFRE, has over 20 years of progressive, senior leadership experience in creating transformational change in Education and Healthcare.
Three career highlights include creating, launching and leading the largest fundraising Campaign successfully completed in Ottawa's history and, prior to this, creating, launching and leading the largest fundraising Campaign successfully completed to date in Ontario's Long Term Care sector. Prior to this, she created an entire alumni operation for her alma mater from the ground up – and scaled it to be industry-leading.
A sought after speaker who has received various industry and leadership awards, and who has dedicated hundreds of hours to volunteering for the NonProfit & Charitable sector, Jennifer holds a Master of Philanthropy & NonProfit Leadership Degree and has recently been named an Instructor and advisor for Carleton University's Masters of Philanthropy and NonProfit Leadership Program.
In addition to her Masters Degree, she has held the Certified Fundraising Executive (CFRE) credential for 15 years. Jennifer considers it her life's Mission to dedicate herself personally and professionally – as a volunteer, academic,  researcher and industry leader – to the betterment of society by creating and leading transformational change within the NonProfit and Charitable Sectors.