What makes you a good mentor?
I am a 'natural big sister'. I love being available to young reporters. I love sharing what I've learned over the years and learn from others. I love to see people progressing, evolving. It makes me really happy.
About Cathy Senay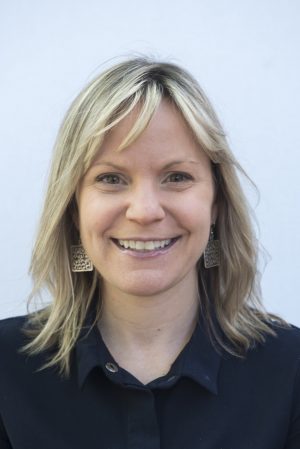 In April 2018, I joined CBC Quebec to take on the challenge of becoming its National Assembly Correspondent in Quebec City. It has been a fantastic learning experience during which I have been pushing my limits constantly.
In 2001, I started working as a journalist in Western Canada for Radio-Canada (Saskatchewan and Alberta). Then I got a job in Quebec City. I've covered current affairs throughout my career and also focused extensively on military issues, including the war in Afghanistan where I traveled in 2008. A year later, I presented a current affairs story at Radio-Canada's investigative show Enquête on suicide within the ranks of the Canadian Armed Forces. I have also been a substitute for the continuous news channel – RDI – for several years.
I completed a B.A. in Communication Studies at Concordia Studies and an M.A. in International Affairs at Carleton University. While pursuing my studies, I worked in the U.N. system in Kenya and Argentina and with the U.N. Association in Canada.