What makes you a good mentor?
As a young university student I benefitted from informal mentoring that greatly assisted me in understanding what I needed to do to achieve my goals of becoming a police officer. As a result of this mentorship, I was able to use what I learned and obtain employment with the Ontario Provincial Police. I have a passion for policing and I want to share that passion with someone who desires a career in law enforcement and assist them in achieving their goals.
About Craig Abrams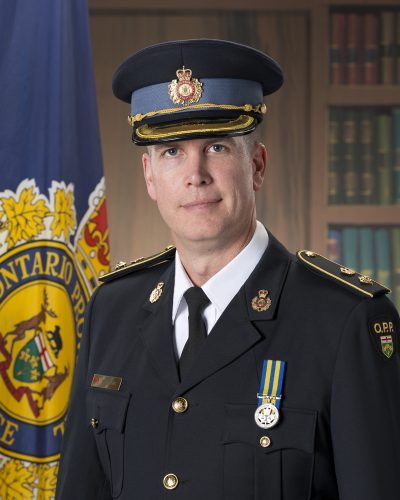 Currently the Director of Support Superintendent for East Region. Is the Regional Command Team executive responsible for support services delivery including: Community Policing, Staff Development & Training, Planning & Policy, Indigenous Policing, municipal contracts and Business Administration functions in a region with a high volume and broad range of divergent issues and occurrences. Oversee the operations of 16 OPP Detachments with 900 uniform and 160 civilian employees.
As an OPP member with over 24 years experience, Supt. Abrams has worked in many areas of the organization from front line uniform operations, criminal investigations, internal affairs, homicide investigation and regional criminal operations management.